---
This is very thick glass, which consists of several layers with small bubbles arranged geometrically, mainly for decorative purpose.

With a metal tool, you stab holes into the hot glass material on the glass pipe. In a second step, all is covered with a layer of molten glass. As a result, the immersions in the glass material turn into small air bubbles. When you repeat this process several times, the glass appears to look very light.

Flavio Poli developed this technique for Seguso Vetri d'Arte in the 30s. Other factories used it as well, but none reached the perfection of Archimede Seguso.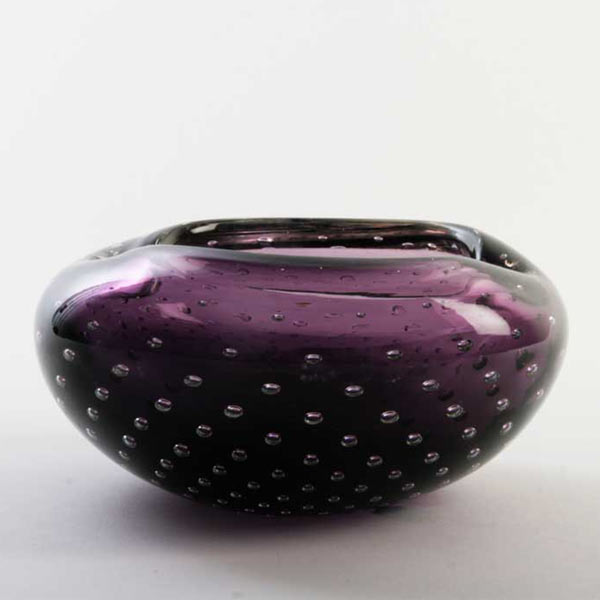 Shop
share